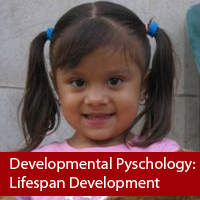 Three Elon psychology faculty have created 15 modules and an annotated resource guide to teaching about how culture and context affect psychological development. These materials were used in one section of Lifespan Development (PSY 240) in the Spring 2012 semester and will be tested in a more formal pilot during the Fall 2012 semester.
During the Fall 2011 semester, Professors Buffie Longmire-Avital, Maureen Vandermaas-Peeler, and Linda Wilmshurst assessed the current state of the developmental psychology curriculum by hosting faculty focus groups and collecting data from students with pre/post surveys. By mid-spring 2012 the three faculty had developed 15 flexible teaching modules and the resource guide based on their findings and on a review of the relevant literature. During the Fall 2012 semester, all psychology faculty at Elon will have access to the modules and resource guide, and some will be evaluating learning in sections using the new materials. More details about the goals, implementation, and assessment of this project are available online.
The Diversity Infusion Project began in 2011 to support the development and implementation of strategies to infuse Elon's curriculum with the best practices related to diversity, broadly defined. The Multicultural Center and the Center for the Advancement of Teaching and Learning co-sponsor the Diversity Infusion Project.  More information regarding the Diversity Infusion Project, current and past projects, and application information are available on the Teaching and Learning website.