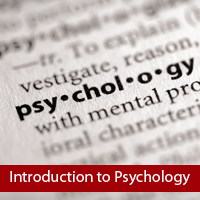 Six faculty worked through the 2011-2012 academic year to create topic-specific units to infuse diversity into the Introduction to Psychology (PSY 111) curriculum and to develop a compendium of resources for faculty who teach this course. By creating course materials that better reflect the diversity of human experience, these faculty hope to enhance students' understanding of psychology.
During the Fall 2011 semester, Professors Meredith Allison, Kim Epting, Buffie Longmire-Avital, Amy Overman, Gabie Smith, and Linda Wilmshurst created units spanning 11 areas of psychology. They the
n piloted these units in five sections of Introduction to Psychology during the Spring 2012 semester. These faculty will assess the impact of the new units over the summer. More details about the goals, implementation, and assessment of this project are available online.
The Diversity Infusion Project began in 2011 to support the development and implementation of strategies to infuse Elon's curriculum with the best practices related to diversity, broadly defined. The Multicultural Center and the Center for the Advancement of Teaching and Learning co-sponsor the Diversity Infusion Project.  More information regarding the Diversity Infusion Project, current and past projects, and application information are available on the Teaching and Learning website